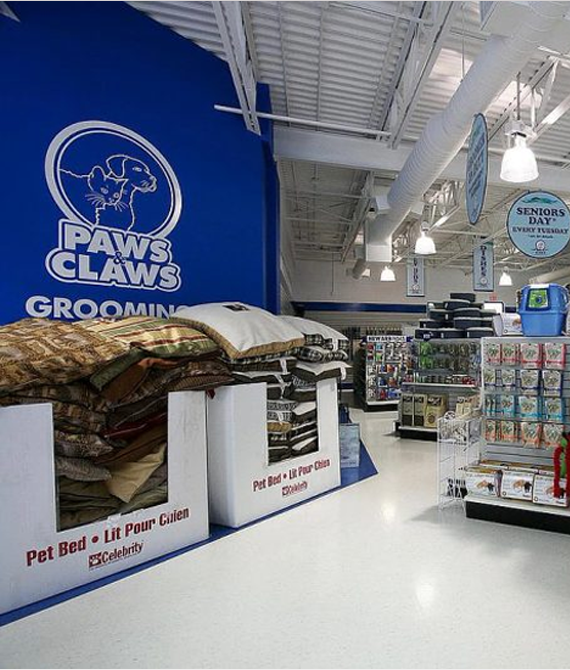 Paws & Claws is a pet specialty retailer that is committed to the health, happiness and well being of the animals in our communities. We create open and inviting environments where families can find everything they need for their pet's full and happy life. Every Paws & Claws store is clean, bright, spacious, and friendly, and we are located in premier plazas where we offer pet food, pet supplies, and grooming.

Paws & Claws is an environmentally conscious company that is continually striving to minimize our environmental footprint. We support animals in our communities through donations to local animal charities, organizing adoption clinics in our stores, and fighting against the mistreatment of our furry friends. We do not sell any live animals in our stores because of our high ethical standards. We believe that pets are family members who deserve the best quality foods and products. We have a consulting veterinarian on staff to keep us apprised of all new and relevant nutritional trends and each staff member undergoes training at our facilities to learn about pet nutrition, and the products that we offer, to ensure they are educated, passionate and knowledgeable about animals.
Want to Work With Us?
Paws & Claws is growing fast! We may be coming to a community near you.
We are always looking for driven animal lovers to join our team. Are you an experienced groomer? If yes, contact us right away!